2002 layout
After moving to Slagelse and having the garden and former pigeon shed more or less sorted off, building started all over again ...

I very much prefer to program in text mode. When a character is written to the screen whatever was there before is overwritten :-)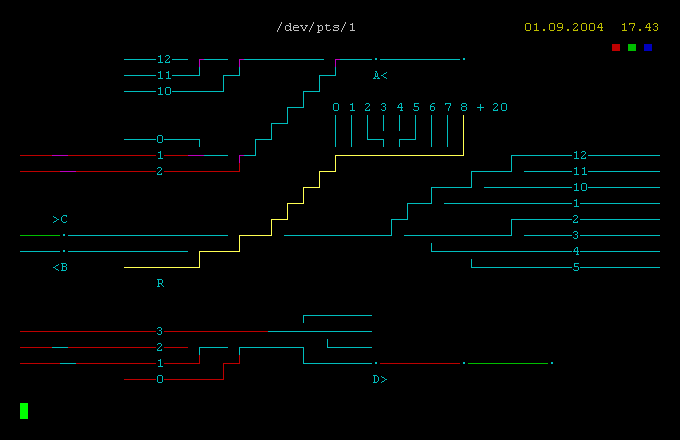 The layout is mounted 170 centimetres above the floor. The last section climbing the door and with a new terminus above the bookshelf was ready for laying the track in mid april 2002.
Garvergårdsvej 34, 4200 Slagelse
2006 dismantling once again When my father suddenly died, I moved into his house rather than attemting to squeeze his things into our already cramped house. Of course this meant moving the layout once again after beeing fully operational for only a few years.
Pictlinx ver 3.3 with random access slideshow - www.hjelmenet.dk/software - 20130701 14:01